500 CUBE TROUGH – TRENDING IN 2019
One of the most versatile planters trending at the moment is WilsonStone's 500 Cube Trough. This sleek, streamline trough works beautifully in every setting, and can be used effectively to divide areas by grouping them end to end, creating a solid divide with lush greenery to soften the space.
A real hero for shopping centers, this symmetrical box trough is ideal for walkways, and grouped in rows, creates structure and rhythm. The scale of this trough compliments the six different Cube Pots in the range, and grouping the 500 Cube Trough with other Cube planters of similar heights, creates synergy and balance.
Aside from commercial use, this trough is sized perfectly for home use, and is great for herb planting and small urban balcony gardens.
Priced very competitively, this trough is cost effective for large commercial projects as well as domestic use.
WilsonStone's 500 Cube Trough will be featured in the January edition of Pro Landscaper as a Trending Design for 2019
Photo: Savile Row
Project: Fredman Towers, Sandton
We are delighted to introduce four stunning new bollard designs to our range.
In line with international trends, we have introduced the versatile Vatican Bike Bollard and Quayside Bike Bollard, which both double as bicycle racks. The stunning Stratford Bollard and Trafalgar Bollard are sleek and subtle, enhancing any urban landscape with their contemporary designs.
THE QUAYSIDE BIKE BOLLARD
SANDSTONE TABLE & FRENCH CAFÉ CHAIRS
WilsonStone's gorgeous Sandstone Patio Table is paired beautifully with our French Café Chairs to create this stunning outdoor poolside area.
Congratulations to Annissa at Earth Studio Gardens for creating such a beautiful outdoor space for this lucky home owner.
Table top: 2000 x 1000mm; steel Table Legs and Chairs painted in Plascon Rutherford
As we all settle back into our work routines, well rested and recharged after a good break, we wish you a year ahead filled with opportunity, prosperity, energy and peace.
We at WilsonStone look forward with optimism to a great 2019, and to providing solutions, service, quality products, and ongoing assistance to all our clients countrywide.
JOHANNESBURG – 011 615 6212 / CAPE TOWN – 021 701 7655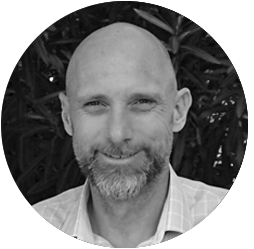 William Edwards
Group CEO & Special Projects (Jhb & Cpt)