BECOME SELF SUFFICIENT

Plant Container Veggie Gardens
With more and more of us working from home, and wanting to become more self sufficient and "off the grid", vegetable gardens solve that problem in a matter of weeks. What better way to maintain a neat, contained and beautiful looking veggie garden, than by using WilsonStone's gorgeous range of timeless pots and troughs.
For a contemporary look – two great containers to start with are:
The Long Leith Trough (left)
(H:390 W:350 L:2000mm)
The Leith Trough (right)
(H:385 W:350 L:350mm)
To create a beautiful, traditional feel to your veggie garden, our Renaissance range of garden pots will simply groan with the abundance of home grown aubergines, tomatoes and fresh cabbages, creating beauty and bounty in exquisite containers.
The Solari Medi (H: 535 Top Diameter: 700mm)
The Kensington Trough Large (H: 600 W: 530 L: 1800mm)
WINTER VEGGIE BOUNTY
This autumn it's a great time to start sowing broccoli, cabbage, cauliflower and Brussels sprouts.These will be ready to plant from seedlings when the weather cools down. You can also still sow lettuce, Swiss chard, carrots, leeks, turnips and parsnips.
WilsonStone's operations will be closed during the duration of the nationwide lockdown period, but the Showroom telephone & email will be diverted to the relevant persons, and we will be contactable on our cell phones and via email, should you have any queries, or require any quotes over this period.
FRIED GREEN TOMATOES!
One of the most important things to ensure tomato success, is to use a big enough container. For one plant you'll need a container which is at least 600 x 600mm or larger. Fill this with good quality potting soil and make sure there is good drainage. Tomatoes take approx. 20 to 30 days to reach maturity from when they first appear on the plant. Get planting and reap your rewards!
SITTING PRETTY
Why not create the perfect outdoor seating arrangement by combining a couple of these contemporary Corsica Benches to create an uber- cool pause area? Available in Grey, Sandstone, Charcoal & Limestone, these versatile outdoor benches are perfect for every setting.

WILSONSTONE DURING LOCKDOWN
We at WilsonStone, send our thoughts and solidarity to all of you over this difficult and trying time ahead, and wish you good health and safety.
With the swift action taken by our President, we can only hope that this global pandemic is controlled quickly in South Africa, so that we can all resume normal life and work as soon as possible.
We will keep you informed as to when we will again be operational via our News Flashes and email correspondence.
Thank you all for your understanding and co-operation, and all the very best for the coming months ahead.
Warmest wishes
The WilsonStone Team
JOHANNESBURG – 011 615 6212 / CAPE TOWN – 021 701 7655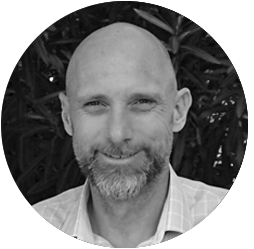 William Edwards
Group CEO & Special Projects (Jhb & Cpt)