The exquisite aloe provides our winter gardens with a burst of vibrant warmth, as their colourful coral columns brighten the coldest of days. Sunbirds can be spotted hovering over these beautiful winter wonders, which are well suited to be planted in WilsonStone's gorgeous large planters. Remember to always plant them in well drained soil. Recommended planters for June planting: The Oil Jar for Aloes; The Sterling for Ornamental cabbages and colour mix; The Windsor Bowl for petunias or similar; The Florentine Bowl for cascading colour.
WILSONSTONE FIBER CEMENT WALL COPING – INNOVATION MEETS DESIGN
WilsonStone's Fibre Cement Wall Copings are a light weight, elegant and extremely efficient way to finish a wall beautifully. Eliminating the need for time consuming and costly detail plaster work which saves material and labour costs, these durable copings can be ordered to fit a single brick or double brick wall and come in 3m lengths.
WINTER INSPIRATIONALS
"Every gardener knows that under the cloak of winter lies a miracle … a seed waiting to sprout,
a bulb opening to the light, a bud straining to unfurl.
And the anticipation nurtures our dream."
BOLLARDS DON'T NEED TO BE BORING!
This is the season to be installing hard landscaping elements, re-vamping paving that needs attention, and upgrading parks and gardens. Remember that at WilsonStone, we have a number of interesting, well designed bollards, to demarcate areas in attractive, user-friendly ways. Our Drum Bollard doubles as an outdoor seat, and the Pencil Bollard is a super fun feature for any school or recreational park! The Senekal Bollard lends a level of sophistication to any landscape, and they all work in beautifully with of our stunning range of pavers.
MODUS 900 & THREE RING PLANTER – GREAT FOR COMMERCIAL PROJECTS
The versatile MODUS 900, is ideal when hard wearing and durable planter and bin options are required for shopping centers and public spaces. With slightly rounded edges, the Modus 900 is very well suited to these applications. This planter and bin combo works well in conjunction with the larger Three Ring Planter, and Turin bench or rest set. They can also be personalized with a corporate logo.
"A garden is half made when it is well planned. The best gardener is the one who does the most gardening by the fire."
Liberty Hyde Bailey
Gorgeous container planting provides a splash of colour to any winter garden. Here are some planting ideas and WilsonStone pots to insipire…
Remember that our products are made to order so factor in a lead time and plan ahead.
JOHANNESBURG – 011 615 6212 / CAPE TOWN – 021 701 7655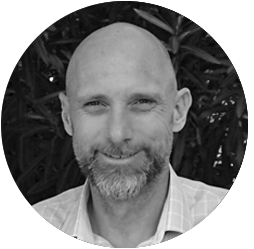 William Edwards
Group CEO & Special Projects (Jhb & Cpt)