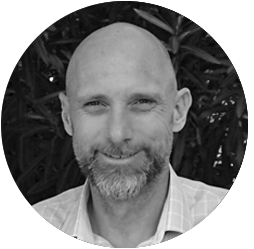 WILLIAM EDWARDS
GROUP CEO AND SPECIAL PROJECTS (JHB & CPT)
082 650 9531
william.edwards@wilsonstone.co.za
William is the 4th Generation Owner of this family business, which was started in 1925. As CEO, William has a full plate and commutes between our Joburg and Cape Town offices weekly. He also handles large and special projects, and is always happy to tackle special design challenges, and explore interesting new product ideas. William has managed WilsonStone since 2005 and is passionate about the growth and development of the company, in keeping with its proud history within the Paving and Landscaping industry.
LAUREN DA SILVA
SALES (JHB)
082 327 9603
lauren@wilsonstone.co.za
Lauren is our incredibly efficient, friendly and dedicated Sales Manager. Lauren has worked at WilsonStone for over a decade, and prior to that was involved in the paving industry. With her in-depth product knowledge, she is always available to assist clients wherever possible, working at our Kensington Showroom. Lauren is a dedicated mom of two boys, and when you don't find her in the showroom on Saturday mornings, she will be watching soccer, socializing with friends or curled up with a good book!
SUE TILEY
SALES AND MARKETING (JHB)
083 776 3184
sue@wilsonstone.co.za
Sue joined forces with the WilsonStone sales team in 2015, and before that, was the face of Classic Stone in Joburg for approx. 10 years. Sue has a passion for design and architecture and is never happier than when she's able to use her creativity in this direction! Apart from her Sales portfolio, Sue has recently taken on the Marketing for WilsonStone. In her spare time, you will probably find her on the tennis court, playing social or league tennis. She also loves nothing more than entertaining friends and family to a lovely lazy Sunday lunch!
ROB EDWARDS
CAPE TOWN GENERAL MANAGER
082 326 6791
rob@wilsonstone.co.za
Rob took over the management of WilsonStone Cape Town in 2015, and is dedicated to producing quality products (including Classic Stone Designs) from our Cape Town factory, as well as looking after our customer base in the province. Together with Charmaine Mentor, our warm and efficient admin and sales person in the Cape Town office, Rob strives to grow the company in the Cape. Rob has recently overseen the move to our new factory premises in Cape Town and is busy getting it up and running on oiled wheels.
CHARMAINE MENTOR
CAPE TOWN SALES ENQUIRIES
021 701 7655
charmaine@wilsonstone.co.za
Charmaine Mentor handles Client Liason, admin and sales in our Cape Town office. Before joining WilsonStone in 2015, Charmaine worked with Classic Stone, in the same capacity. Charmaine is a warm, friendly and extremely efficient member of our sales team, and is always willing to assist wherever possible. As a proud Capetonian, in her downtime, she loves nothing more than exploring the beaches, winelands and stunning natural beauty of her beautiful City with her family and friends.
Our showroom in Kensington, InsideOutside, showcases our full range of Cut Stone and Clarens pavers, many of our latest designs in pots, benches and outdoor furniture, as well as our fireplace surrounds and so much more. InsideOutside is open from 8.30am to 4.30pm weekdays and 9.30am to 1.00pm on Saturdays.
At InsideOutside, we also offer an array of gorgeous décor and gift items such as glass vases, lanterns, soft rugs, tablewear and childrens' toys. If you need inspiration for a garden, looking for a special gift, or need to show your clients our range of planters, benches, paving or fireplace surrounds, please pop in for a visit.
WILSON STONE – PAVING, STEEL AND STREET FURNITURE – A FAMILY BUSINESS THAT HAS BEEN IN THE INDUSTRY SINCE 1925
1925-1950's | Wilson Cement Industries – Mr. Arentz Edward Stafford
1950's – 1975 | Ralph De Brueye
1975 – 2005 | John Edwards
1995 | Name changed to WilsonStone
2005 – present | William Edwards
2008 | GRC (glass reinforced concrete) division started
2012 | Fiber cement division started
LEADERS IN
GRC MOULDINGS AND CASTINGS
WilsonStone caters for and supplies everything from driveway paving and pool coping to steel street furniture, landscaping products and fireplace surrounds. We are also the leader in GRC mouldings and castings in South Africa.
FOURTH GENERATION
FAMILY OWNED BUSINESS
As a fourth generation family owned business WilsonStone boast expert design and manufacturing teams, which enable us to offer our clients expert industry-specific knowledge in both materials and applications to suit individual requirements.
OUR EXTENSIVE
PAVERS AND PAVING RANGE
WilsonStone has a paving range that encompasses stone tiles and pavers, as well as exposed aggregate pavers. We also offer beautiful non-slip pool copings and pavers in a variety of sizes and materials, including reconstituted sandstone.
OUR OUTDOOR AND INDOOR
RANGES
We specialise in a wide range of outdoor and indoor products from garden pots and patio furniture to masonry, architectural moulding and rainwater goods. WilsonStone designs are tailored for contemporary and traditional homes as well as public and commercial areas.
BEE CERTIFICATE | We are a level 4 supplier and employer. We have and will continue to train and develop previously disadvantaged staff and strive to procure our raw materials from primarily black owned buinesses.