Summer Container Planting
Creating interest in any landscape is easily achieved by adding some fabulous statement pots and planters. WilsonStone has designs to enhance every landscape, and can be found by browsing through our WilsonStone and Classic Stone ranges on the website, or ask us for a copy of our latest catalogue. We are also happy to make up your own unique designs
Cut Stone Paving
These versatile pavers are not only used for general paving, but for step treads, pool coping, and interior use as well. They are extremely durable and great for high traffic areas, and have been widely used in commercial projects countrywide. Let us know if we can send you more info!
The Wash Trough
The humble Wash Trough is a functional, yet invaluable commodity! WilsonStone produces a single and double wash trough in GRC.
Product Development
WilsonStone is committed to keeping current with product and design, and we invite your input with regards to new and innovative design ideas…
Always striving to improve the range, WilsonStone is looking to expand on and modernize its designs.
We invite your suggestions as to where we might improve our products and service.
Please contact Sue: 083 776 3184 / 011 463 3380 / sue@wilsonstone.co.za
MEET THE JOHANNESBURG TEAM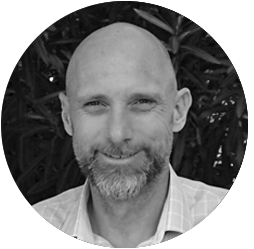 WILLIAM EDWARDS
GROUP CEO AND SPECIAL PROJECTS
082 650 9531
william.edwards@wilsonstone.co.za
William is the 4th Generation Owner of this family business, which was started in 1925. As CEO, William has a full plate and commutes between our Joburg and Cape Town offices weekly. He also handles large and special projects, and is always happy to tackle special design challenges, and explore interesting new product ideas. William has managed WilsonStone since 2005 and is passionate about the growth and development of the company, in keeping with its proud history within the Paving and Landscaping industry.
082 327 9603
lauren@wilsonstone.co.za
Lauren is our incredibly efficient, friendly and dedicated Sales Manager. Lauren has worked at WilsonStone for over a decade, and prior to that was involved in the paving industry. With her in-depth product knowledge, she is always available to assist clients wherever possible, working at our Kensington Showroom. Lauren is a dedicated mom of two boys, and when you don't find her in the showroom on Saturday mornings, she will be watching soccer, socializing with friends or curled up with a good book!
SUE TILEY
MARKETING AND SALES
083 776 3184
sue@wilsonstone.co.za
Sue joined forces with the WilsonStone sales team in 2015, and before that, was the face of Classic Stone in Joburg for approx. 10 years. Sue has a passion for design and architecture and is never happier than when she's able to use her creativity in this direction! Apart from her Sales portfolio, Sue has recently taken on the Marketing for WilsonStone. In her spare time, you will probably find her on the tennis court, playing social or league tennis. She also loves nothing more than entertaining friends and family to a lovely lazy Sunday lunch!
ROB EDWARDS
CAPE TOWN GENERAL MANAGER
082 326 6791
rob@wilsonstone.co.za
Rob took over the management of WilsonStone Cape Town in 2015, and is dedicated to producing quality products (including Classic Stone Designs) from our Cape Town factory, as well as looking after our customer base in the province. Together with Charmaine Mentor, our warm and efficient admin and sales person in the Cape Town office, Rob strives to grow the company in the Cape. Rob has recently overseen the move to our new factory premises in Cape Town and is busy getting it up and running on oiled wheels.
CHARMAINE MENTOR
SALES ENQUIRIES
021 701 7655
charmaine@wilsonstone.co.za
Charmaine Mentor handles Client Liason, admin and sales in our Cape Town office. Before joining WilsonStone in 2015, Charmaine worked with Classic Stone, in the same capacity. Charmaine is a warm, friendly and extremely efficient member of our sales team, and is always willing to assist wherever possible. As a proud Capetonian, in her downtime, she loves nothing more than exploring the beaches, winelands and stunning natural beauty of her beautiful City with her family and friends.