"The revival of European art and literature under the influence of classical models"
In the spirit of Renaissance, we have introduced some beautiful new, classical pots to our range; created a new and easy-to-use catalogue (which we are delighted to attach with this NewsFlash); and we have also replanted and rejuvenated our showroom in Kensington. We are excited to share some of these exciting new developments in this NewsFlash and look forward to your comments and feedback.
DOWNLOAD BROCHURE | GRC & RECONSTRUCTED SANDSTONE POTS
As we constantly strive to improve our product range, and stay relevant to our clients' needs, we are proud to launch the new Renaissance Range to our Pot Catalogue: three new vases & an exquisite Oil Jar.
In keeping with the Old Masters, we have paid special attention to the scale and proportion of old European classics, with our constant focus remaining on quality.il.
The Kensington Large Trough – H: 600 | W: 530 | L: 1800
Keeping in touch with our market is important to us, and we came to realise that our clients were looking for longer, larger troughs. We are happy to introduce our new Kensington Large Trough at 1800mm long, which is a lovely traditional shape, working beautifully with our new Renaissance range of pots. We have also added two more contemporary troughs to our range, The Houghton and Houghton Trough Large
The Houghton Trough – H: 580 | W: 450 | L: 2000
157 QUEEN STREET – WILSONSTONE & INSIDE OUTSIDE
In the spirit of our Renaissance theme, we spent a couple of fabulous days over the Easter period rejuvenating our showroom in Kensington! Planters were re-arranged and grouped, our new Renaissance planters were delivered, and everything was given a fresh, lush look – planted with gorgeous groupings of water-wise grasses, buxus and aloes.
Our lovely gift shop is also bursting with fabulous goodies – glass vases, lanterns, soft rugs, gifts and oodles of interesting décor pieces. If you need inspiration for a garden or need to show your clients our range of planters, benches, paving or fireplace surrounds, please pop in for a visit.
JOHANNESBURG – 011 615 6212 / CAPE TOWN – 021 701 7655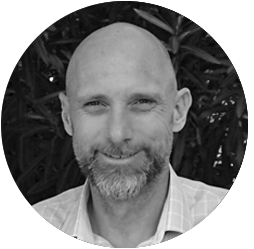 William Edwards
Group CEO & Special Projects (Jhb & Cpt)