Corbels, window frames and bespoke GRC details were supplied by WilsonStone
"We shape our buildings; thereafter they shape us." Winston Churchill
As Steyn City grows and evolves into the sought after urban refuge that it has become, we are proud to showcase WilsonStone's involvement in the construction of Palazzo Steyn. This was a very high-profile project with extremely tight time constraints; the landscape element was only half of the project, as we also manufactured many of the custom architectural elements shown below. The project was a very memorable one due to the variety of elements involved.
Balustrading, wall copings and custom features were manufactured to the highest order
Q&A WITH OUR CEO, WILLIAM EDWARDS
What is WilsonStone's unique selling point?
We are a very flexible business, especially in terms of design and capacity. We have an on-site pattern shop which greatly enhances new product development and the ability to produce custom products quickly and easily. We are also able to produce one off products (for example a water feature for a business park) as well as set up production lines to produce high volume items, required for the building trade, such as columns, caps and bases. These attributes allow us to cater for almost any project large or small.
What sets WilsonStone apart in this industry?
We aim to provide a quality product and service at a reasonable price, which is key to sustainability. Not producing quality products speaks for itself, but correct and reasonable pricing facilitates clients returning, and not looking to the competition to perhaps provide a similar product at a cheaper price.
OUR NEW WEBSITE IS UP AND RUNNING
We are proud to launch our brand-new website! We have been working hard to create a fresh, new, easy-to-use website, and invite you to log on and check it out! Products are easy to find, and images are clean and uncluttered. It will be updated with our latest products on a regular basis.
For those of you who didn't receive our new Bench and Pot Catalogues, please contact us and we will be happy to email them on to you. You can find all our catalogues on our website, and download them as you need them.
We are loving our new French Café Chairs – new to our range and to the showroom. Painted in the trending Plascon colours "Money Tree" & "Rutherford" they are an elegant little chair enhancing any outdoor patio table.
JOHANNESBURG – 011 615 6212 / CAPE TOWN – 021 701 7655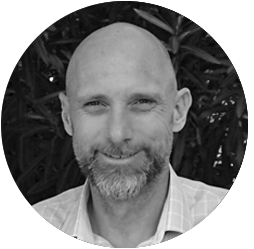 William Edwards
Group CEO & Special Projects (Jhb & Cpt)