In the spirit of romance, February brings renewed optimism to the new year with the giving of flowers and the celebration of love! In the same spirit, we have put together a few of our favourites to share with you!
The Raphael
We love the natural hues of The Raphael in Terracotta. This beautifully proportioned, traditional shape in our Renaissance collection, is the perfect size to make a statement at a front entrance or as a feature pot in a herb garden. Dimensions:
H 750 / Top D 885 / Base D 500
NOTHING SPEAKS ROMANCE LIKE THE TRANQUILITY OF AN EVENING
fire on a balmy evening. An elegant and exceptionally effective way to achieve this is with WilsonStone's exquisite Fire Pit. A beautiful solution to any home where a Fire Pit scenario is required. At 1200 dia, this feature piece creates ambiance to every garden.
IF MUSIC BE THE FOOD OF LOVE, PLAY ON…
We love the clever use of WilsonStone's Cut Stone coping to create these beautiful planter boxes with edge seating detail at the Loftus Park Development. Landscape Design: Danie Rebel Landscape Architect.
Johan Roux makes a bold statement by planting Pachypodium lameri from Madagascar, in the Windsor Bowl, creating this dramatic indoor plant-scape. H: 415 D: 800
And last, but not least, is the simple, elegant Corsica bench in GRC. This contemporary block bench is perfect for outdoor pause areas, or office park settings, and is a cost effective solution for all projects. L: 1800 H: 450 W: 310
JOHANNESBURG – 011 615 6212 / CAPE TOWN – 021 701 7655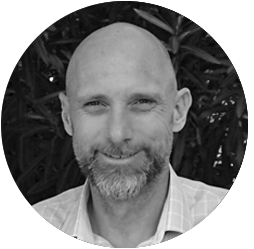 William Edwards
Group CEO & Special Projects (Jhb & Cpt)