Cut Stone step treads, risers and wall coping provide elegant paving & coping solutions
CUT STONE PAVERS – some FAQs asked and answered!
Slip Factor: All our pavers are non-slip – which is why we promote them for Swimming Pool copings and outdoor walkways. The tiles are sealed with one coat of silicone seal when they leave the factory, which allows them to retain their colour and non-slip characteristics.
Sizing: Sizing is a subjective preference, but we have a variety of standard sizes suitable for most projects. However, we can most certainly produce a specific size if required – many large-scale projects have specified particular sizes unique to our range – with particular cuts and angles. A good tip is to specify a tile that would be small enough to handle on site (which would also in turn allow a reduced thickness like 30 or 40 mm) and have a tile, that if not square, be about 490*240*30 or 40mm – but sizing is almost completely up to the design team. Limits on our side – length 994mm by width 494mm; or 590mm by 590mm.
Cleaning specs: We suggest using high pressure washers – this eliminates the need for detergents which are harmful to the environment. Our pavers / tiles can be cleaned in this manner due to their extremely high strength – we have achieved up to 63MPa. Although the water pressure cannot not be overtly excessive – dirt can easily be removed in this manner. (Specific instructions are found in our paving guidelines.)
994*494mm Cut Stone in Sandstone create an interesting, contemporary pathway
FREDMAN TOWERS by SAVILE ROW
Thank you to Savile Row for these beautiful photos of their recently completed Fredman Towers project in Sandton, illustrating the clever and effective use of WilsonStone's 500 Cube Troughs. Congratulations to all involved in this stunning project.

Cut Stone pool coping : non-slip, durable and easy to install. Coping tiles can be bullnosed, champhered or straight edged depending on the desired profile.

We are delighted to introduce Gawie Vosloo, who has joined the WilsonStone Team in Cape Town.
Gawie is a seasoned professional who has worked in the building industry for most of his life, having owned his own painting company for many years in Gauteng. Gawie has an in-depth knowledge of construction and project management, and will be a huge asset to WilsonStone's clients when advising and assisting them with information and advice on our comprehensive WilsonStone product range.
Gawie is also a keen wildlife enthusiast, and loves nothing more than escaping to the bush for a breath of fresh air and wildlife appreciation when the opportunity arises.
Gawie will be calling on new and existing clients in the Cape Town region, and welcomes enquiries from anyone needing assistance for upcoming projects in the Western Cape.
PLEASE CONTACT GAWIE ON 083 626 2617 OR 021 701 7655
JOHANNESBURG – 011 615 6212 / CAPE TOWN – 021 701 7655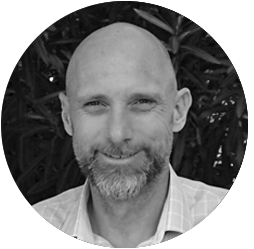 William Edwards
Group CEO & Special Projects (Jhb & Cpt)