Like so many gardeners, the joy of nature and the fresh smell of spring invigorates me, as I watch with wonder trees springing to life with verdant green leaves, and feel the excitement and anticipation of warm, balmy summer days just around the corner… Together with this renewed appreciation of the outdoors, comes a flood of energy for re-inventing garden spaces, a desire to plant new summer gardens, and fill containers with cascading summer scents…
We, at WilsonStone, always prepare for the Spring/Summer season, as we know this is the time for container planting and home renovation – the time when everyone wants their homes and gardens to look spectacular for the Christmas season, just three months away. Over the past few months, we have been expanding and growing – we've introduced some gorgeous new pots to the range, as well as beautiful patio chairs and furniture.
Remember to give us a shout for any of your garden or patio needs, for paving and pool solutions, and any other hard landscaping requirements. Here are some beautiful pots to remember when planning your clients' gardens. Whether traditional, like the new Raphael or Solari Medi; a linear cube planter; or a group of gorgeous contemporary planters, like the new Rio 1500 bowl & Manhattan (below right) we have something to suit every garden.
FUN, FAB PATIO FURNITURE!
Our Cape Town factory has just delivered these beautiful tables and benches to site! From our Delaware Range, they make for unique and stylish outdoor seating solutions – perfect for patios, rest areas, parks, cafes or restaurant applications.

The Steel Frames are made from oversize 10mm Flat Bar, for strength and durablilty, which are "Hot Dip Galvanised", to stop corrosion, before being Epoxy Powder Coated.
The wood used is a treated pine called Rhinowood. The process that it goes through ensures that there is no part of the timber that has not been treated. This becomes apparent when it is cut. This is unusual, in that most treatments will only coat the surface of the timber. Not impregnate it completely.
One of the other advantages of this treatment of the wood, is that it does not need to be varnished, which allows the timber to age naturally to beautiful grey and silver hues over time.
Lengths anything from 1.2 to 2.4 meters
Round café tables; large rectangular stone tables (up to 2400mm long); café chairs and more, available in all colours: perfect for outdoor patio furniture solutions, at great prices.
Grey
Terra Cotta
Sandstone
Original
Charcoal
Limestone
JOHANNESBURG – 011 615 6212 / CAPE TOWN – 021 701 7655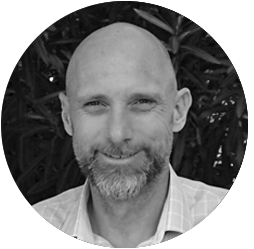 William Edwards
Group CEO & Special Projects (Jhb & Cpt)