George from Anthrop Architects cleverly used WilsonStone's 250 Cubes to create this magnificent statement screen, inviting a synergy between the beautiful outdoor vista and the contemporary interior space. Our Cube Range boasts six cube sizes and six contemporary trough sizes, from 250mm to 1200mm high.
THE NUANCES OF CUT STONE: Q & A
Do you know why Cut Stone colours are numbered 2, 3 & 4
We do this in order to differentiate between the size of aggregate used in the mix. Any Cut Stone colour with the number 2 after it means it contains the smallest size aggregate chip mixed into the formula, creating a speckled look to the slab.
Cut Stone 3 uses a slightly larger and more obvious aggregate, with Cut Stone 4 using the largest of aggregates to create the most contrast and interest through the slab, creating random shapes and patterns through the paver.
Cut Stone is an extremely elegant, yet durable, non-slip solution for paving and pool coping.
This versatile paver comes in a variety of sizes, with the largest at 990*490*40mm size, allowing the layout of the tiles to be in exactly 1m x 500mm segments; with smaller standard sizes available, as well as custom size options. Cut stone comes in thicknesses from 20mm to 100mm thick but standard thicknesses are 30mm, 40mm and 50mm.
Perhaps the best thing about cut stone though is that at an additional nominal cost we can factory cut the tiles to fit any space exactly. Pools often need this treatment and it elevates the finished products perceived sophistication significantly.
When polished, Cut Stone is a beautiful solution for sophisticated indoor tiling.
WilsonStone's range of tree guards and rings are widely used in public car parks and city & open areas.
Our tree accessories will protect your trees from the surrounding environment, ensuring they are allowed to grow unimpeded.
Concrete, solid steel and cast-iron components ensure that the tree accessory will be around for the tree's entire lifespan.
Custom designs manufactured to spec.
JOHANNESBURG – 011 615 6212 / CAPE TOWN – 021 701 7655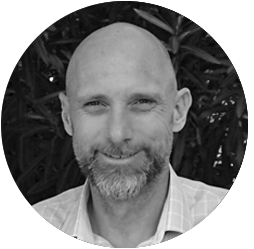 William Edwards
Group CEO & Special Projects (Jhb & Cpt)