FIRESIDE CHATS AND A CUP OF HOT CHOCOLATE GO A LONG WAY TO KEEPING THE COLD AT BAY THIS JULY!
Although the grass might be brown, and the trees without leaves, frosty mornings refresh the soil, and bulbs bide their time underground, to burst into life come the first flush of spring. It is a time to embrace the crisp air, and enjoy hot soups and crusty rolls in front of crackling fires.
WilsonStone is masterfull in creating customised or standard fireplace surrounds to suit every setting, like the Dainfern surround, left, and the Stellenbosch surround, above…
With careful attention to detail, our fireplace surrounds are measured beforehand and made to fit the fireplace.
Filler pieces are added if necessary and plinths are made to suit the height of the fireplace and chimney breast. Once ready, our team of installers fit the fireplace, taking meticulous care of the flooring and surrounds.
WILSONSTONE OFFERS A VARIETY OF CLADDING OPTIONS, FROM ROUGH SANDSTONE MASONRY, BEVELLED MASONRY AND REPLICA CLADDING.
Our cladding is designed to replicate real sandstone at a more feasible price, and only a well-trained eye will spot the difference.
Our cladding is more durable than real sandstone.
It is produced using the same methods used to create real sandstone. With the split block method, no two stones are the same, creating an authentic and beautiful finish.
WilsonStone was established in 1925.
WIlsonStone is a 4th generation family owned business.
WilsonStone was initially established to produce small volumes of paving and precast concrete items.
WilsonStone's original pavers with the first WilsonStone logo can still be found on the streets of Johannesburg today.
WilsonStone now has over 34 product ranges.
WilsonStone is committed to continuing the decades old family tradition of quality and service that it has provided the industry for over 94 years.
Our Wash Trough is hugely popular and comes with both single and double basin options. Easy to install, our wash trough is great for commercial or domestic use.
Seen below, the wash trough is a useful but elegant solution for outdoor washing in this pretty laundry yard.
JOHANNESBURG – 011 615 6212 / CAPE TOWN – 021 701 7655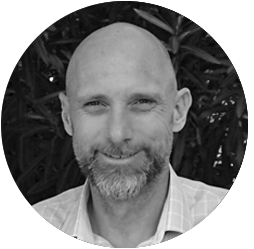 William Edwards
Group CEO & Special Projects (Jhb & Cpt)