What better time than winter to remodel tired old pathways, create new and interesting areas, and make the most of this fallow time to re-invent spaces! This is the perfect time to install and plant beautiful pots to create lush greenery in the bleakest of winter landscapes.
RENOVATE & REJUVENATE THIS WINTER!
Jacqui Clucas of Bumble Bee Landscaping has been busy working her magic to transform a traditional old Johannesburg garden into a contemporary classic. Using WilsonStone's Charcoal Cut Stone Pavers for the pond coping, fire pit areas, pool coping and surrounds, Jacqui creates continuity and symmetry throughout the garden.
An old path and rose garden make way for a formal garden with central water feature, to create a whole new look to the space. The coping on the water feature echoes the paving and the pool coping, creating continuity.
A beautiful, large rectangular pool with 990*490*40mm Cut Stone coping continues the contemporary landscape design and leads the eye from the veranda into the garden.
WELCOMING MARIETTE JACKSON TO THE WILSONSTONE TEAM
We are delighted to introduce our new client liaison in the Cape, Mariette Jackson.
Mariette has recently joined the busy WilsonStone team in the Western Cape, alongside Gawie Vosloo (Sales CT) and Rob Edwards (GM Cape Town) and will be handling admin and sales enquiries from our new
showroom in Strand/Somerset West.
Mariette is friendly, efficient and extremely capable, and will be happy to assist our clients wherever possible, taking over the reins from Oksana.
We would like to take this opportunity to thank Oksana for the great job she did for us, and wish her well in her future endeavors, and we are confident that Mariette will provide the same level of excellent service and assistance going forward. We wish Mariette a long and happy time with us at WilsonStone.
After the leaves fall, you may be more aware the garden's basic structure. Lack of foliage in the winter creates the perfect opportunity for you to evaluate what areas need more hardscaping.
Consider adding pots, urns, benches, patios, landscape walkways, or gazebos to help your space look inviting and balanced year-round. You can even add a sheltered fire pit for outdoor wintertime enjoyment!
The Florentine Bowl is featured below, and Clarens paving, above.
JOHANNESBURG – 011 615 6212 / CAPE TOWN – 021 701 7655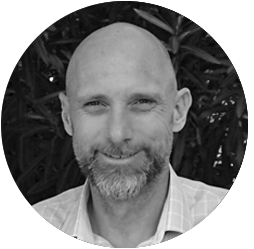 William Edwards
Group CEO & Special Projects (Jhb & Cpt)