The Rio 1500 Bowl is the perfect solution for creating an exquisite miniature rockery in a contained urban space. Natural pebbles and rocks combined with interesting succulents create a beautiful garden scape within a 1500mm radius.
A real hero for small spaces is the 250 Cube. This symmetrical little box planter is ideal for small balcony gardens, and grouped in rows, create structure and rhythm.
Two more planters ideally suited for herb gardens and hedge planting in tight spaces, are the Leith Trough and Merriman Trough, and both compliment the smaller cube planters in size and scale.
WILSONSTONE WESTERN CAPE
WE ARE GROWING FROM STRENGTH TO STRENGTH!
We are happy to welcome Oksana Arbusova to the WilsonStone team in Cape Town. Oksana will be handling admin at our Cape Town Office and is based at our premises in Capricorn Business Park.
Together with Gawie Vosloo, our friendly and competent sales consultant, and Rob Edwards, GM Cape Town, they run a tight ship, ensuring excellent service and quality products, which has given WilsonStone Cape Town such a strong and competitive reputation within the industry, in the Western Cape and countrywide.
Gawie and Oksana welcome all enquiries, and please remember that Gawie is more than happy to arrange a site meeting or office appointment to meet with you personally, and is happy to supply samples, catalogues and share his expert product knowledge with you.
Oksana: capetown@wilsonstone.co.za / Gawie: gawie@wilsonstone.co.za
This flat roof space outside an open plan shower area required a lift, and stone crush together with carefully placed Cut Stone pavers in Charcoal provided the perfect solution.
250mm Fiber Cement Wall Coping was used very effectively on both interior & exterior walls at a new housing development in Bryanston.
WilsonStone's comprehensive range of building products, paving, wall coping, etc., is available at WilsonStone Cape Town, together with our large, beautifully designed and manufactured range of pots and planters.
We have been making a splash with our sleek, slimline
CLIFTON DRINKING FOUNTAIN
New to the range, this beautifully designed and crafted drinking fountain is perfect for beach promenades, parks, public gardens and recreational spaces.
JOHANNESBURG – 011 615 6212 / CAPE TOWN – 021 701 7655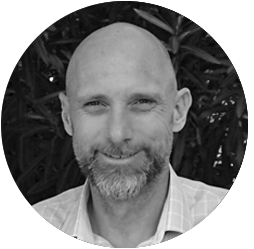 William Edwards
Group CEO & Special Projects (Jhb & Cpt)