WATER FEATURES PROMINENTLY IN THE CAPE
A sense of zen is created in Cape Town, where our beautiful Windsor Bowl is cleverly adapted to create two completely different looking water features, which become the focul points of these tranquil outdoor spaces.
Congratulations to Rob and our Cape Town team for customising the Windsor Bowl to suit the individual requirements of these creative customers.
Customising our pot designs to work as water features is often asked of us, and we are always happy to assist wherever possible.
MORE & MORE POOLS ARE BEING CREATIVELY PAVED WITH OUR BEAUTIFUL CUT STONE COPING
Many thanks to the team at PoolStyle for sharing this photo of a recently completed pool which was paved in Sandstone 2 Cut Stone Coping and Paving. We love receiving pictures from our customers and it is always nice to share them on for inspiration. Please send pics to sue@wilsonstone.co.za
The simplicity of the design of the Turin Rest Set makes this the perfect solution for al fresco dining in a home environment, or alternatively an appealing design for outdoor areas in office parks, and public parks and gardens.
Not only do the elegant lines of this rest set work in almost every setting, it is an exceptionally well priced product which makes it an affordable solution for outdoor living.
It comes in both cement grey and sandstone, and in lengths of both 1500mm and 1800mm.
As the start of October brings us into the final quarter of 2019, we urge you all to get your orders in as soon as possible for end of year deliveries. A sense of urgency prevails as everyone strives to complete projects before year end, so please remember that we require a five to six week lead time to complete orders at this busy time of year.
JOHANNESBURG – 011 615 6212 / CAPE TOWN – 021 701 7655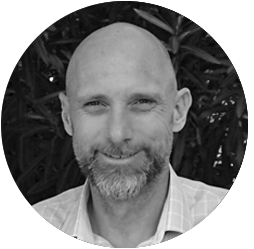 William Edwards
Group CEO & Special Projects (Jhb & Cpt)